Sizemore Capital Management is a fee-based Registered Investment Advisory firm based in Dallas, Texas offering investment planning and money management services to individuals, families and institutions. Services offered include:
Comprehensive Wealth Management for individuals and families
Institutional-quality alternative asset portfolios
Money Management and Asset Allocation strategies for individuals and families: managed accounts, stocks, bonds, mutual funds, ETFs
Custom Portfolios for High Net Worth Individuals
Third-Party Money Management for Wealth Advisors and Financial Advisors
Retirement Planning: Investment management of IRAs, Roth IRAs, SEP and SIMPLE IRAs, 401(k) plans, 401(k) rollovers
Management of company-sponsored 401k plans, including fiduciary respsonsibilities
Educational Planning: Educational Savings Accounts (ESAs), 529 Savings Plans
Tax-Managed Investing
About Charles Lewis Sizemore, CFA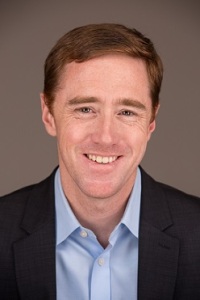 Charles Lewis Sizemore, CFA is the founder and principal of Sizemore Capital Management LLC, a registered investment advisor. Charles has been a repeat guest on CNBC, Bloomberg TV and Fox Business News, and has been quoted in Barron's Magazine, The Wall Street Journal and The Washington Post. He is a contributor to Forbes Moneybuilder, and has been featured in numerous publications and well-reputed financial websites, including MarketWatch, TheStreet.com, InvestorPlace, GuruFocus, MSN Money, and Seeking Alpha. He is also the co-author, along with Douglas C. Robinson, of Boom or Bust: Understanding and Profiting from a Changing Consumer Economy (iUniverse, 2008).
Charles holds a master's degree in Finance and Accounting from the London School of Economics in the United Kingdom and a Bachelor of Business Administration in Finance with an International Emphasis from Texas Christian University in Fort Worth, Texas, where he graduated Magna Cum Laude and as a Phi Beta Kappa scholar. He also maintains the Chartered Financial Analyst (CFA) designation in good standing.
Ethics & Standards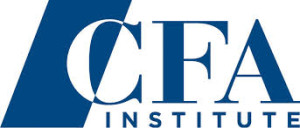 Sizemore Capital has adopted the CFA Institute Asset Manager Code of Conduct,which outlines the ethical and professional responsibilities of firms that manage assets on behalf of clients. The CFA Institute's mission is to lead the investment profession globally by setting the highest standards of ethics, education, and professional excellence. To foster this culture of ethics and professionalism, CFA Institute offers this voluntary code of conduct. Additionally, firm personnel are expected to adhere to the CFA Institute Code of Ethics and Standards of Professional Conduct.
Our Regulatory Filings
Sizemore Capital Form ADV Part 2a
Sizemore Capital Form ADV Part 2b – Charles Sizemore
Sizemore Capital Form ADV Part 2b – Phillip Guerra
Sizemore Capital Management is a featured advisor at Brightscope.