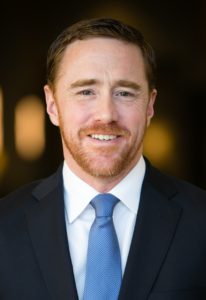 Charles Lewis Sizemore, CFA is the Chief Investment Officer of Sizemore Capital Management LLC, a registered investment advisor based in Dallas, Texas, where he specializes in dividend-focused portfolios and in building alternative allocations with minimal correlation to the stock market.
Charles is a frequent guest on CNBC, Bloomberg TV and Fox Business News, has been quoted in Barron's Magazine, The Wall Street Journal, and The Washington Post and is a frequent contributor to Forbes, GuruFocus, MarketWatch and InvestorPlace.com.
He holds a master's degree in Finance and Accounting from the London School of Economics in the United Kingdom and a Bachelor of Business Administration in Finance with an International Emphasis from Texas Christian University in Fort Worth, Texas, where he graduated Magna Cum Laude and as a Phi Beta Kappa scholar. Charles is a CFA Charterholder in good standing.
Charles lives with his wife Maria Jose and two sons, Charles and Ian, and enjoys regularly traveling to his wife's native Peru.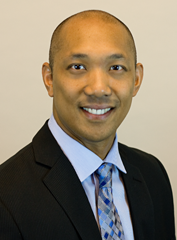 Phillip Guerra, DO is Head of Quantitative Strategies and Portfolio Manager of the ETF Flow and Futures Flow portfolios.
Dr. Guerra has programming experience in multiple languages, including R and Python. He has completed various masters-level courses in finance, accounting, economics and statistics from University of Texas at Arlington and the University of Texas School of Public Health.
His specialties include dynamic asset allocation, factor-based investing, and risk parity strategies. His interests in data science include automation, GBM and LSTM NN machine learning for return predictability, genetic programming for optimization, momentum and volatility factors.
Dr. Guerra is a board-certified anesthesiologist practicing in the Dallas-Fort Worth Metroplex. He received his medical degree from the University of North Texas in Fort Worth and completed his anesthesia residency at University of Texas at Houston. He holds a Series 65 license, a utility patent in anesthesiology, a private pilot's license and a purple belt in Brazilian Jiu-Jitsu.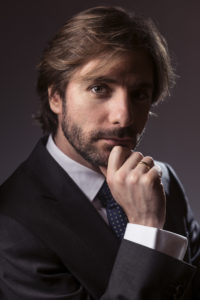 Mario Randholm is the Portfolio Manager of the R Option Portfolio and the founder of Randholm & Co., an investment management company specializing in quantitative strategies, serving clients globally.
Mr. Randholm has over ten years of experience working as a proprietary trader and portfolio manager in the United States, Europe and South America. He has extensive experience in modelling financial derivatives and in building quantitative trading strategies with low correlations to traditional equity benchmarks.
Prior to founding Randholm & Co.,  Mr. Randholm worked with Nexus Capital in New York as an analyst and trader. While based in Madrid, he held the positions of Proprietary Trader and Strategic Corporate Analyst at Spanish multinational bank BBVA. Mr. Randholm interned at Merrill Lynch while completing his undergraduate studies.
Mr. Randholm additionally serves as a Professor of Finance at the Universidad de Lima in Lima, Peru. He holds an MBA from the IE Business School, Madrid, Spain and a BBA in Management with Specialization in Finance from Adelphi University in New York.